Park Seojoon and Kang Haneul Celebrated Their Movie [Midnight Runners] Reaching a Million Views
The movie 'Midnight Runners' have reached a million views as of today, August 12th (KST), which is the 4th day since the premiere.

In celebration, the director, Kang Haneul and Park Seojoon gathered to take a cute photo together that symbolizes the thankful 100 views, and the following is what they have come up with. Park Seojoon making a circle with his hand in front of his eyes is just so cute. If you have not already, go watch this hilarious movie about two policemen.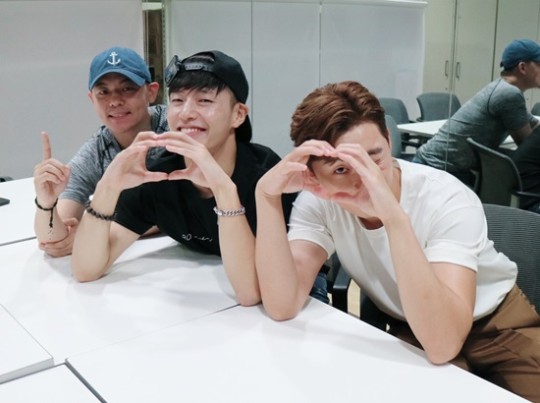 Image Source: Xsports News
Watch the video above for Kang Haneul and Park Seojoon promoting their movie!

Send us your videos:
contact@kstarlive.com

Source: [Youtube] sj sj
KStarCoin Introduction Video
Get Your KStarCoin to fund your own K-Pop concert!