AOA`s Seolhyun Showed off Her Bare Face, Fans Hardly Believe What They See
KStarLive
| 31 Aug, 2017
Seolhyun turned on an Instagram Live video late last night to communicate with fans.

She absolutely had no makeup on the video, but still looked beautiful. She talked about how she is doing these days, and that everyone should watch her upcoming movie. She didn't turn the video on for long, but she had the chance to communicate a little with fans and fans were happy to see her.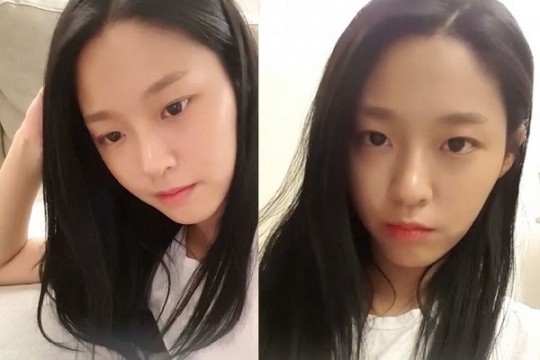 Image Source: Instagram '@sh_9513' Screenshot
Although it's not the one she turned on a few days ago, but for more of Seolhyun doing Instagram Live videos, watch the video above!

Send us your videos:
contact@kstarlive.com

Source: [Youtube] AOA & ELVIS
Share this article to your social media to receive more KRC!