Girls`s Day`s Yoora and Sojin Were Caught in the Airport with their Perfect Autumn Attire
KStarLive
/ 23 Sep, 2017
Sojin and Yura were invited to K-concert in Sydney, so they showed up in the airport to head to Australia.

Sojin wore a pink blazer that well suited with her white, laced midi-length skirt, and Yura wore the classic grey plaid long coat that made her look taller. She also matched the coat with a high-waist long jeans that made her legs look longer. These girls will be participating in the upcoming K-pop concert in Sydney, so stay tuned.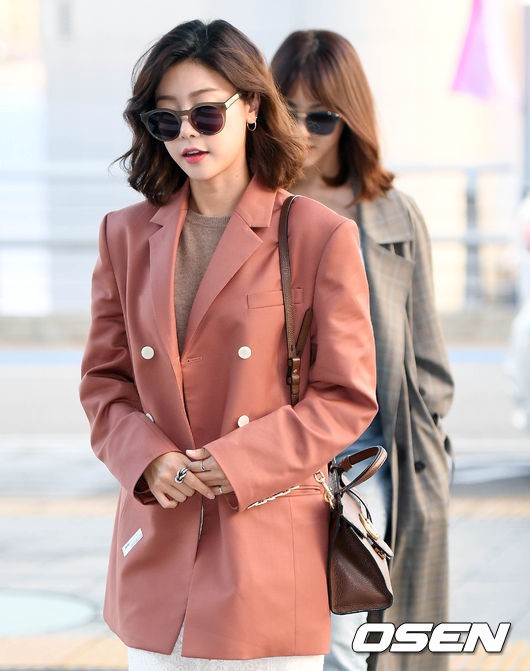 Image Source: OSEN
Image Source: Weekly Sports
For more of Yura and Sojin interaction, watch the video above!
Send us your videos:
contact@kstarlive.com

Source: [Youtube] kz