Kang Dongwon, Han Hyojoo, SHINee`s Minho and More are Confirmed as the Cast of New Thriller Movie
KStarLive
/ 18 Jul, 2017
The co-stars of upcoming movie 'Jin Roh' has been confirmed.
'Jin Roh' is based on Japanese animated thriller, and the film will be produced by Kim Jiwoon PD. It is reported that the filming will start this August, while the premiere date of the film left unknown.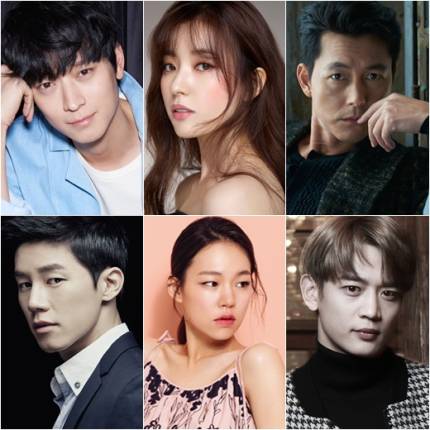 'Jin Roh' (literally translated to 'Man Wolf'), is a big hit 1999 Japanese animated thriller directed by Hiroyuki Okiura. The film is the third adaptation of Mamoru Oshii's Kerberos saga manga, Kerberos Panzer Cop, after the two live-action films: The Red Spectacles and StrayDog: Kerberos Panzer Cops released in 1987 and 1991 in Japanese theaters.
The film follows Kazuki Fuse, a member of a special police unit during the alternate history 1950s Japanese riots. Failing to follow an order to execute a frightened young girl only to see her commit suicide by detonating an improvised explosive device before his very eyes, Kazuki is put on trial and sent back to the training camp for re-evaluation. Visiting the grave of the suicide, he meets Kei, the girl's sister, who doesn't hold Kazuki responsible for her demise.
Are you looking forward for the film, ladies and gentlemen?
Send us your videos:
contact@kstarlive.com

Source: [Youtube]
tr2iler
Share this article to your social media to receive more KRC!