These Recent Adorable Photos of Girl`s Day`s Sojin and Hyeri Will Make You Miss Them Even More
KStarLive
/ 31 Aug, 2017
Hyeri and Sojin, the only declared couples in Girl`s Day, shared some photos they took while they were in L.A.

In the first photo, the girls met a cute, white and fluffy puppy on street and someone took a picture of them adoring the dog. Isn't it the cutest moment ever? In the second photo, They are simply taking a goofy selfie together. It looks like they went on a shopping together. Fans are happy to have shared at least parts of their L.A. memories together, and miss them terribly!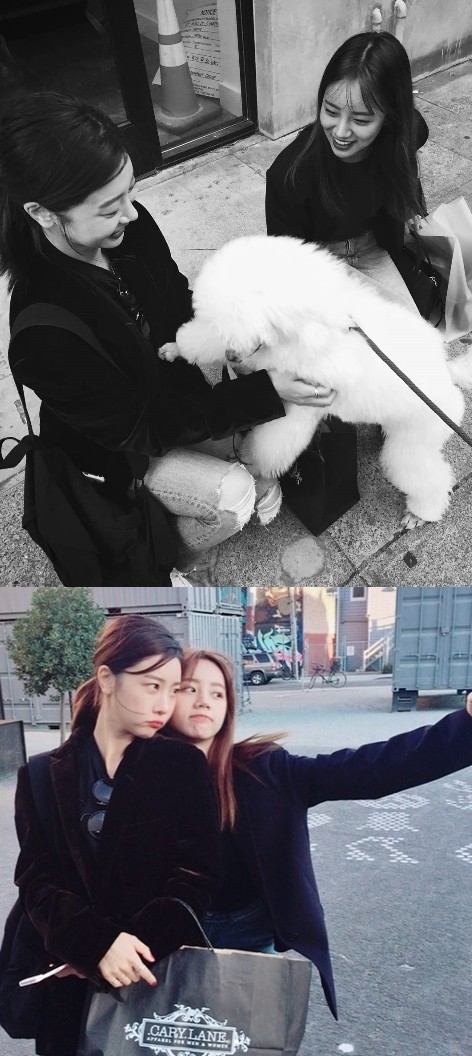 All Image Source: Sports DongA
For more Hyeri and Sojin interactions, watch the video above! Watch the music video above!

Send us your videos:
contact@kstarlive.com

Source: [Youtube] 하응이